Product Description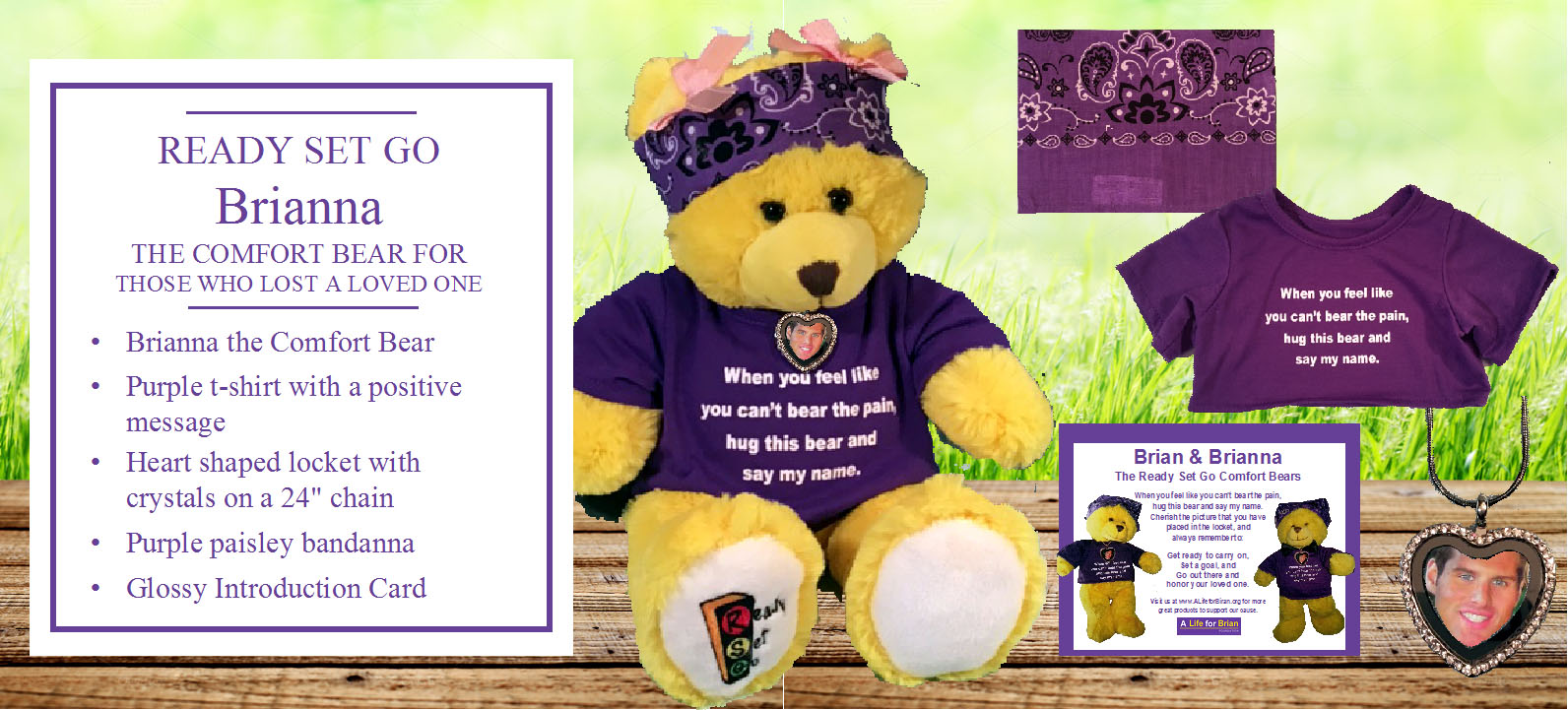 Designed for anyone who has lost a loved one. Female Brianna bear. The 15″ Plush Yellow Brianna girl bear has pink ribbons on her head.  She wears a purple shirt that reads "When you feel like you can't bear the pain, hug this bear and say my name." Cherish the picture that you have placed in the locket, and always remember to: Get ready to carry on, Set a goal, and Go out there and honor your loved one."
You can also put your picture in the locket and give this to someone who knows they can always count on you to be there for them, and to bring them comfort. Great for children in the hospital or who are ill.
Each bear wears a beautiful heart locket adorned with crystals and a glass covering that opens to insert the picture. The locket will also come with a matching 24″ chain.
Packaged in a beautiful mesh organza gift bag with a glossy postcard to show the positive message.
Proceeds go towards educating children on the dangers of drugs, and the effects it has on the families. It also is used to provide a safe environment to those transitioning from rehabilitation.